The Preaward Survey is an evaluation of the proposed contractor to perform a contract that covers all of the contractor's capabilities to be sure they are in line with the requirements of the government contract.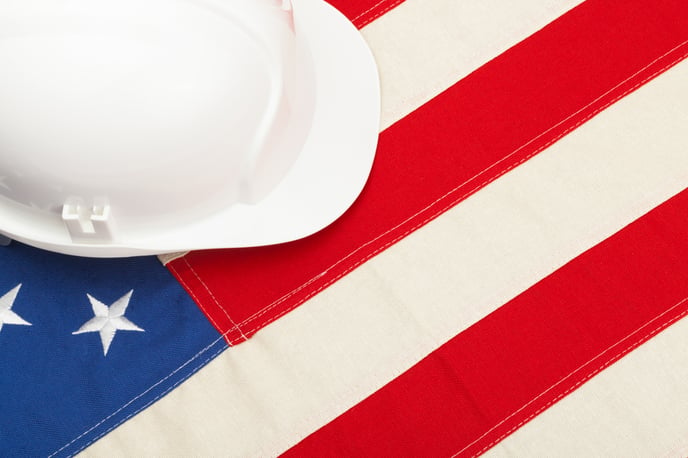 The Preaward Survey is performed by the cognizant contract administration office. Included in this survey, DCAA may be requested to provide information on the contractor's accounting systems to be sure the systems are adequate for handling the accounting needs of the Government Contract.
Financial Condition Risk Assessment/Financial Capability Audit is an assessment that DCAA may be asked to conduct of the accounting system to make sure the contract is able to accumulate and bill costs during Government Contracts. Although this is usually handled by DCMA, DCAA may be asked to conduct these Financial Condition Risk Assessments when audit assistance is necessary. Even if DCMA performs the assessment, DCAA will be aware of any negative issues, financial or otherwise, that could impact the contractor's ability to perform the Government Contract. The DCAA would bring those issues to the attention of the Contracting Officer.
The Contracting Officer would have the contractor fill out a Preaward Survey of Prospective Accounting System Checklist which shows the DCAA auditor how your accounting system meets criteria of SF 1408, Preaward Survey of Prospective Contractor Accounting System, and then include the checklist in their request for an audit to the DCAA. This is not meant to be a deep dive into the contractor's systems, but rather to provide an overview as to whether the systems could do the necessary work outlined in the checklist below: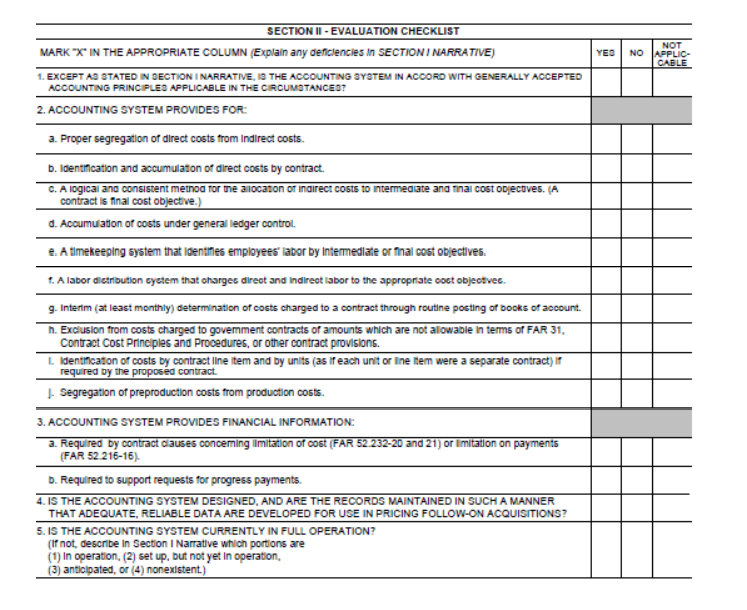 If the contractor's systems do not meet the needs outlined, they are made aware of any deficiencies and told of any required corrective actions they must take. Any changes or updates to bring the accounting systems up to speed are the contractor's responsibility. Once updates are made, a follow up audit is performed of the systems by DCAA.
Need Government Contract Accounting help? With over twenty years of experience, our team of experts at Peter Witts CPA PC are here to answer any questions you have about Preaward surveys.

I'm Kristin, the PWCPA PC Customer Success Specialist. For more information about this topic, or any other, you can always reach me through our customer ticketing system.